Restore Health and Function to Your Smile with Full Mouth Reconstruction
If you suffer from multiple oral health problems, full mouth reconstruction can restore form and function to your smile through one comprehensive treatment plan performed at our Fort Walton Beach, FL, dental practice. Dr. Douglas Pohl can combine multiple restorative treatments to fully rehabilitate your smile. He has more than 30 years of experience performing these treatments, and his office employs advanced dental technology to ensure the best results.
If you have multiple dental problems, like missing or damaged teeth, Dr. Pohl can restore your oral health while relieving you from discomfort. Our office serves nearby Destin and Pensacola.
Benefits of Full Mouth Reconstruction
If you are suffering from multiple oral health issues, there are many reasons to explore the option of a full mouth reconstruction treatment:
Streamlined care: By combining multiple restorative treatments, Dr. Pohl can save you time and money. Although your treatment may require more than one visit, Dr. Pohl will perform treatments simultaneously whenever possible, which can consolidate expenses such as sedation.
Full restoration of oral health: While individual treatments can address dental problems like decay, damage, or infection, only full mouth reconstruction addresses all of your oral health needs at once. Even if you believe your smile is hopeless, rest assured that we can find a solution that repairs your smile and improves your quality of life.
A more attractive smile: Although full mouth reconstruction is restorative in nature, Dr. Pohl will work to ensure that your customized procedure delivers natural-looking results. Our dentures, bridges, and other restorations are made to match the size, shape, and luster of your natural teeth. Filling the gaps in your smile can have a powerful rejuvenating effect on your appearance.
As a leading dentist in the area, Dr. Pohl brings decades of experience to serve your dental needs.
Are You a Candidate?
Candidates for full mouth reconstruction require multiple restorative treatments to resolve a combination of issues such as:
Dental trauma
Worn teeth
Tooth loss
Infections
Worn restorations
During your consultation at our state-of-the-art dental practice, Dr. Pohl will take images of your teeth. He will then discuss your symptoms and oral health goals before recommending a customized full mouth reconstruction plan to address your dental needs.
What Are My Treatment Options?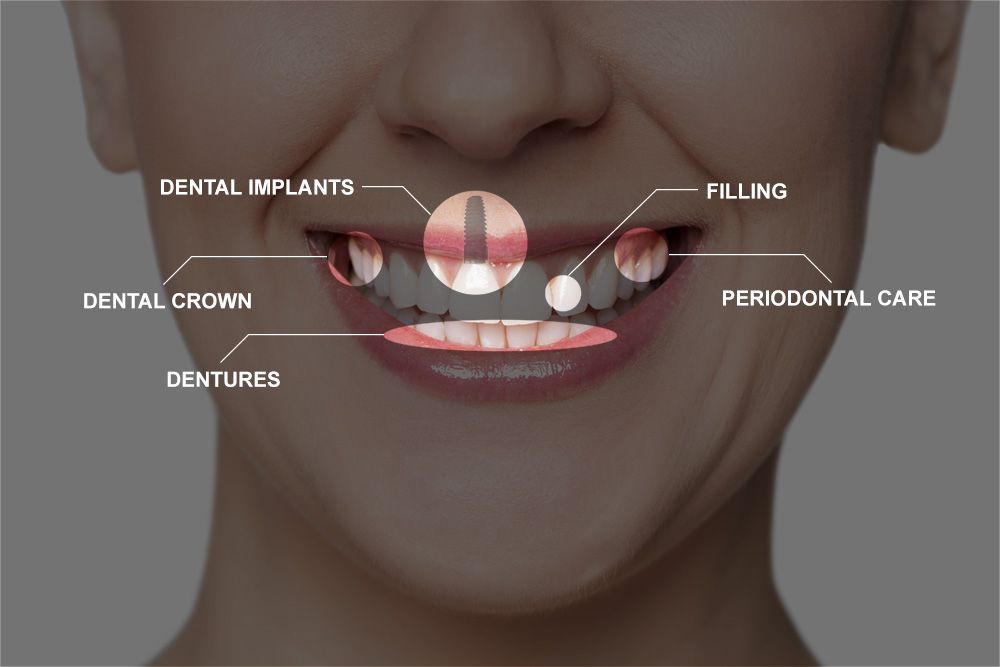 Your plan will combine two or more treatments to completely rehabilitate your smile.
Dr. Pohl and his team offer a wide range of restorative treatment options that can be customized to meet your oral health needs. All full mouth reconstruction procedures are performed using local anesthesia for your comfort. We also offer sedation dentistry to ensure that you are relaxed and comfortable throughout your sessions in the dentist's chair.
Our restorative treatments include:
You will be given customized recovery guidelines following your procedure. Your specific recovery time will vary depending on the number and types of procedures you undergo. Dr. Pohl will schedule follow-up appointments throughout your recovery to ensure that you heal properly.
"I've gone here for the last 20 years for all of my cleanings. I moved over an hour away and still make the drive because it's the best! Would definitely recommend."

Destiny B.
Schedule Your Exam Today
Full mouth reconstruction allows Dr. Pohl to restore full health and function to your smile. As a leading dentist in the area, Dr. Pohl brings decades of experience to serve your dental needs. Our office accepts CareCredit® financing to help patients afford treatments that are not covered by insurance. To schedule your full mouth reconstruction consultation, please contact our office online or call (850) 243-0800.